You want the best burger in town? Well, if you are in Sacramento, CA, feel free to stop by at the "Squeeze Inn". The place is like a hole in the wall, therefore it's called "Squeeze Inn". Their burgers are to die for. I believe they have room for about 10 - 12 people to sit at a bar inside and a few tables in the back to enjoy your meal. Don't plan on doing anything after you eat unless you walk around. You are gonna be quite full from eating. (feel free to click on the picture to get a larger picture to view)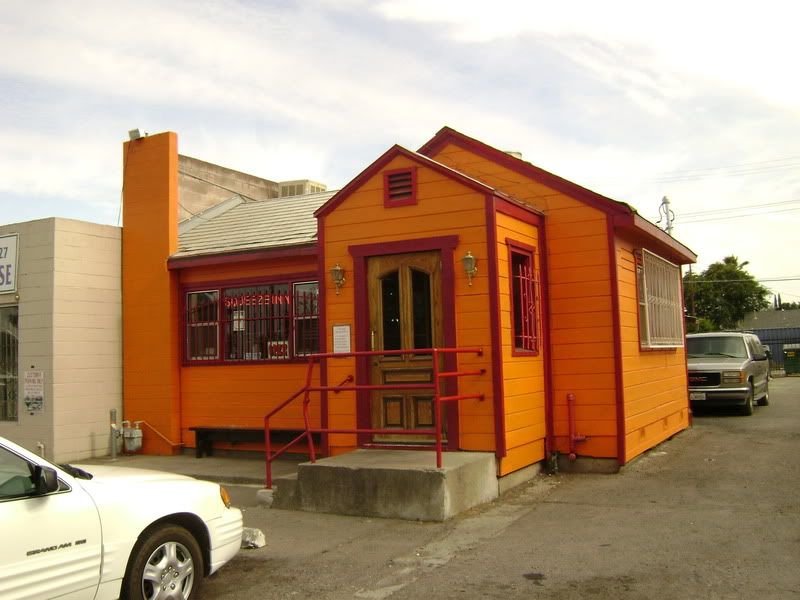 For a Squeeze Burger w/ cheese and all the fixin's, small fries cooked to order and a large fountain drink, you will only pay a measley $11.31 tax included. Take a look at the picture below and you will see! Just looking at it makes me hungry. Make sure when you order this burger, you get it with the skirt of cheese on it. That's the best part. MMmmmmmm
Go check out the Hours and and directions. If you plan on haveing a place to sit, you best get their early!!! Here is the link to their site:
http://thesqueezeinn.com/sac.html
You can always call your order in!!! They have more than just burgers here. Take a look at their menu below and see if you find anything you like.
I have tried their steak taco and chicken taco. I believe I also had a corn dog. I believe they have Coke products now, not Pepsi!
Happy Burger Eatin'!
Until next time,
Take Care and God Bless!!!